SAC1001
Get A Quote
GaAs MMIC Envelope Detector DC~20GHz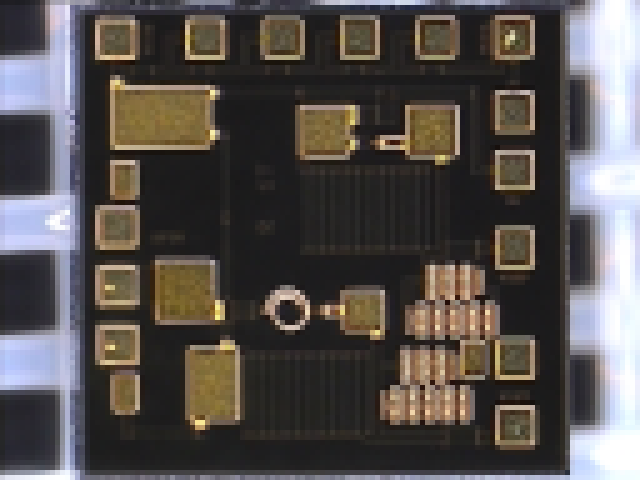 General Description
SAC1001 is an envelope detector that integrates a matched detection diode (Vdet). A reference diode is also available to be used in differential mode (Vref).
It is designed for wide range of applications where an accurate transmitted power control is required, typically commercial communication systems.
The circuit is manufactured with a Schottky diode MMIC process with via holes through the substrate. It is available in bare die chip.
Feature
Frequency : DC~20GHz
Dynamic Range: 30dB
BCB Layer Protected
Die Size: 1.25mm×1.25mm×0.1mm
Typical Applications Radar and ECM
RF/ Microwave Radio
Test and Measurement
Instruments and Apparatuses

Product Data Complete Data Sheet
ABSOLUTE MAXIMUM RATINGS
Maximum Input Power detection

+18dBm

Vd

+6 V

Operating Temperature Range

-55℃~+85℃

Storage Temperature Range

-65℃~+150℃