SAC3310Q6
Get A Quote
GaAs MMIC 6-BIT DIGITAL PHASE SHIFTER 1.2~1.4GHz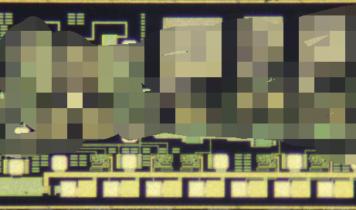 General Description
SAC3310Q6 is a 6-bit digital phase shifter which works from 1.2 to 1.4GHz, providing 360 degrees of phase coverage with a LSB of 5.625 degrees.
SAC3310Q6 features very low RMS phase error of 1 degrees and extremely low insertion loss variation of ±0.5dB across all phase states. This high accuracy phase shifter is controlled with positive control voltage of 0/+5V.
The device is a GaAs MMIC power amplifier chip being packaged in a leadless 6x6mm surface mount package.
Feature
Frequency : 1.2~1.4GHz
RMS Phase Accuracy: 1°
Low Insertion Loss: -4.8dB
Positive Voltage Control
Die Size: 6mm×6mm×1.1mm
Typical Applications EW
Military Radar and Weather Radar
SATCOM
Beamforming Modules
Phase Cancellation
Product Data Complete Data Sheet
ABSOLUTE MAXIMUM RATINGS
Maximum Input Power

+18dBm

Maximum Input Voltage

-8V

Operating Temperature

-55℃~+85℃

Storage Temperature

-65℃~+150℃