SAC3604
Get A Quote
GaAs MMIC integrated frequency conversion multifunction Chip 0.7GHz~2GHz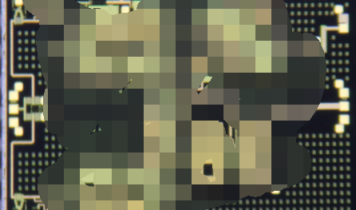 General Description
SAC3604 is a GaAs T/R multifunction chip. It can be configured as up-converter or down -converter at any time.
SAC3604 is integrated with RF bidirectional amplifier, LO driver amplifier, dual balanced mixer of switch. The RF/LO frequency range from 0.7 to 2GHz and IF frequency ranges from DC to 1GHz with 5.5dB typical conversion gain at LO power being 0dBm.
The backside of SAC3604 is RF grounded. Die attach should be accomplished with electrically and thermally conductive epoxy only.
Feature
LO to RF Frequency : 0.7GHz~2GHz
IF Frequency: DC~1GHz
Up-Converter Gain: 6dB
Down-Converter Gain: 5.5dB
LO Power: 0dBm
Die Size: 3.45mm×3.1mm×0.1 mm
Typical Applications EW
Military Radar and Weather Radar
SATCOM
Beamforming
Phase Shift

Product Data Complete Data Sheet
ABSOLUTE MAXIMUM RATINGS
RF Input Power

13dBm

Control Voltage Range

-5.5~+0.5V

Channe Temperature

150℃

Storage Temperature

-65~ +150℃

Operating Temperature

-55~+85℃

ESD protection level(HBM)

Class 1A