SAC3912
Get A Quote
GaAs MMIC Driver Amplifier 20GHz~38GHz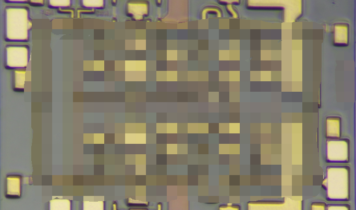 General Description
SAC3912 is a wideband GaAs MMIC driver amplifier which operates between 20GHz~38GHz. The amplifier has moderate gain and output P-1dB, making it an ideally linear gain block or driver amplifier for microwave radios.
SAC3912 is a balanced amplifier that has good input and output return loss when amplifier is turned off and on.
SAC3912 offers full passivation for increased reliability and moisture protection.
Feature
Frequency : 20GHz~38GHz
Gain: 8dB
Output P-1dB: 18dBm
Supply Voltage: +5~+6V
Balanced Amplifier
Die Size: 1.67mm×1.22mm×0.1mm
Typical Applications Point-to-Point Radios
SATCOM
Military and Space
Test and Measurement
LO Driver
Product Data Complete Data Sheet
ABSOLUTE MAXIMUM RATINGS
Maximum Input Power

+12dBm

Channel Temperature

+150℃

Maximum VD

+6.5V

Operating Temperature

-55℃~+85℃

Storage Temperature

-65℃~+150℃

Maximum VG

-1.2V